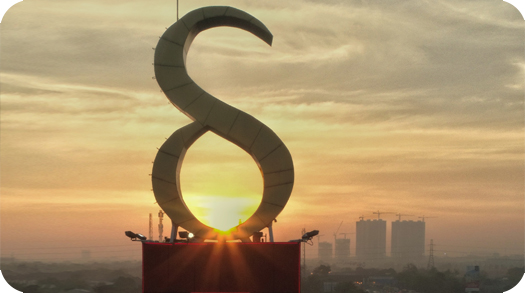 Investment
Kota Deltamas is an Independent City that is developed by Sinar Mas Land, the largest and trusted property developer in Indonesia, which cooperates with Sojitz Corporation, a company from Japan that has company networks in 50 countries. With a total area of more than ± 3500 ha, Kota Deltamas is divided into several areas, such as: industrial area, commercial area, CBD area, residential area, education area and recreation area. A few buildings such as central government of Bekasi Regency along with the second level of Muspida is present since 2004, making it easier for one-stop service for industry, trade, and administration residents to take care of licensing.
Greenland International Industrial Center (GIIC)
GIIC is one of the industrial products with a green concept, which presents alongside a strong commitment from Sinar Mas Land towards nature conservation in the area. With development of the area with environmentally friendly concepts, GIIC attracts the attention of foreign investors, especially investors from Japan.